The Latest USB DAC Products: Our Pick of the Best
With so many new generation smartphones hitting the shelves this year, USB DACs have become increasingly popular, especially with those who love their music and podcasts. Thankfully, we've had a whole array of adapters that have arrived here at Advanced MP3s recently, with brand new offerings from iBasso, AudioQuest and Audirect. Today, we're looking at some of our new products in a little more detail, and we've got an option to suit you, whatever your budget!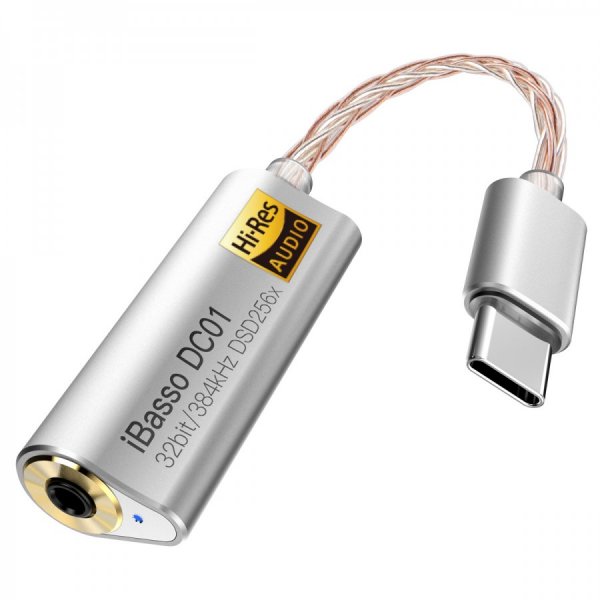 iBasso DC01 USB-C DAC Adapter with 2.5mm Output – £49
The iBasso DC01 is first up in our new arrivals, and compared to its previous model it's made a significant improvement. For starters, the digital-to-analogue conversion chip that features is usually used in the more higher end DACs, and it's equipped with AKM Velvet Sound technology, meaning that you can enjoy smooth and crystal clear sound. Taking another leaf from higher end audio tech, the DC01 is equipped with a balanced headphone amplifier allowing you to enjoy top quality sound complete with ultra low distortion. Combined, these features make the DC01 the perfect accompaniment for your music wherever you are, whatever you're doing.
Compatible with most Android smartphones and tablets currently available, the iBasso DC01 is incredibly versatile thanks to its USB-C connector. In addition, it comes with a USB-C to USB-A adapter that will allow you to easily connect it to a Mac OS or Windows computer via Plug & Play. Another feature that's sure to go down well is the durability of the DC01. Its hybrid cable is made of 8 braided wires making it highly durable, as well as providing top notch connectivity, ensuring that you're guaranteed to enjoy the best sound. At £49 too, it's jam packed with features, all for an affordable price.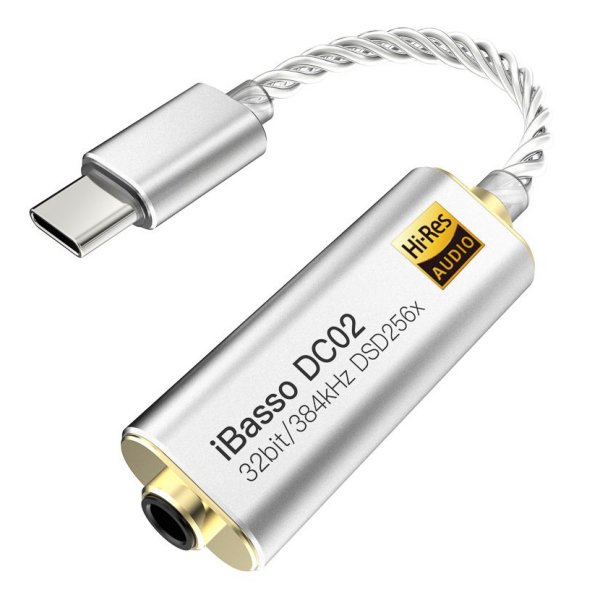 iBasso DC02 – USB-C DAC Adapter with 3.5mm Output – £44.99
Next up, we have the iBasso DC02, coming in at a slightly cheaper price of £39, you'll still be getting plenty of tech for your money. Again integrated with AKM Velvet Sound technology, this is perfect for those who want top quality sound on the go. Unlike other adapters which can be limited to smartphones and tablets, the DC02 is also compatible with computers too. Whether you use Windows, Mac or Linux, you can easily connect it with the help of the USB-C to USB-A adapter and enjoy your favourite music on the device you choose.
You can also enjoy sound tailored to your device too. This clever little adapter is also designed to override the internal hardware of the device it connects to leading to improved sound quality and less distortion. Perfect if you're constantly chopping and changing between devices! For the finishing touches, the flexible sheath around the quad wire cable ensures durability, making your ideal companion for when you're on the move.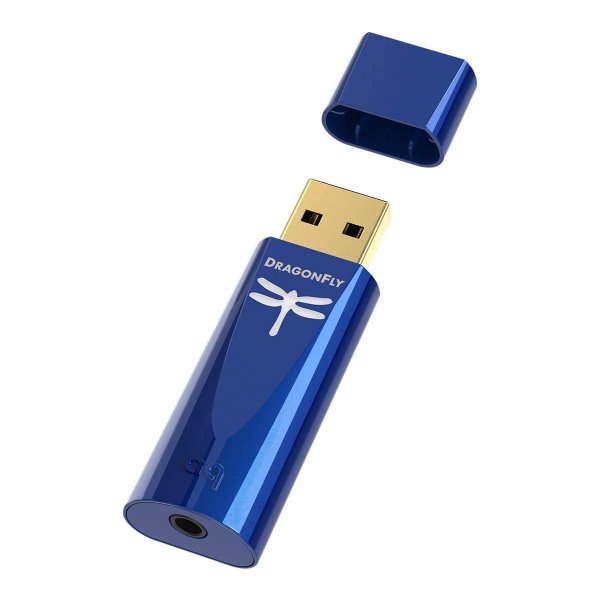 AudioQuest DragonFly Cobalt USB DAC – £269
For those willing to invest a little more into getting their perfect sound with their devices, a popular option is the new AudioQuest DragonFly Cobalt. The AudioQuest DragonFly range will be a name that most audiophiles are familiar with, and the Cobalt promises to be "the most beautiful sounding DragonFly yet!" So what can you expect from Cobalt? Well, the increased power supply is designed to reduce noise coming from device features such as Wi-Fi and Bluetooth, which means you can enjoy supreme high-res audio like never before. Featuring the ESS Sabre 9601 headphone amp and bit-perfect volume control found in the DragonFly Red, Cobalt creates a top notch signal-to-noise ratio, while the 2.1 volt output ensures that it's compatible with a huge range of headphones, making it wonderfully versatile.
It's not just the output that makes the Cobalt so versatile. It's compatible with IOS and Android devices, along with Apple and Windows computers. You can also ensure the longevity of your device too, as AudioQuest's free Desktop Device Manager. It ensures that you can upgrade the firmware of your device, meaning that you can stay one step ahead as technology continues to evolve!
It's clear that the AudioQuest DragonFly Cobalt is a hit with music lovers everywhere, as the high demand has meant that it's currently out of stock! However, if you're desperate to get your hands on it, it's still available for you to pre-order.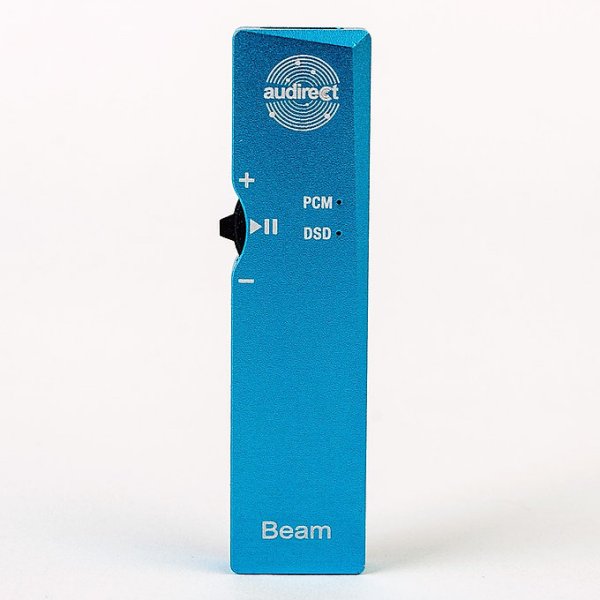 Audirect Beam Portable USB DAC – £89.99
So what happens if you want that amazing, high quality sound, but your budget doesn't quite stretch as far as the DragonFly Cobalt? Allow us to introduce you to a brand new member of the Advanced MP3 Players family – the Audirect Beam! Coming in at a more affordable price point, the Beam brings plenty to the table. Promising supreme quality sound, the Beam uses the well known ES9118 DAC chip for an impressive performance, and is designed to reduce distortion from external components.
Designed to pair with smartphones and mobile devices, this nifty little device comes with multiple cables for a range of different connectivity options making it highly versatile. Pair with iPhones using the Lightning cable, Android phones with the USB-C and micro-USB cables, or your PC with the USB-A cable. As a bonus, the stylish blue colour of the device means that the Beam is sure to impress even the fussiest of tech lovers!
To celebrate the release of the Audirect Beam joining the AMP3 family, you could be up for winning one in this month's competition! Kick-start your listening experience with this stylish and versatile device, along with all cables included too. If you'd like to be in with a chance, simply fill in the form on our competitions page before the 29th November, and you could be the proud owner of this fantastic bit of kit!
So that's a little taster of the new products to arrive here at Advanced MP3 Players this week, and there's a different option for everyone in the world of USB DAC products. As we edge nearer towards the festive season, now is the perfect time to get searching for a fantastic gift for the audiophile in your family! Don't forget, if you're loving the Audirect Beam as much as we are, make sure you enter our competition for a chance to win one of your own!