Come and Pay Us a Visit at The Bristol Hi-Fi Show This February
This February, Advanced MP3 Players will be at The Bristol Hi-Fi Show. Now in its 33rd year, the UK's largest and longest running hi-fi show is the event of the year for audiophiles everywhere. It's a chance to check out some of the latest product launches and even get yourself a bargain with plenty of exclusive deals and offers from over 170 brands. If you're like us and you can't wait to check out some of the latest hi-fi gadgets, you'll love today's post. We'll be showcasing the latest products from Cowon, FiiO and iBasso, and to get you in the mood we've put together a little sneak peak of what you can expect next month!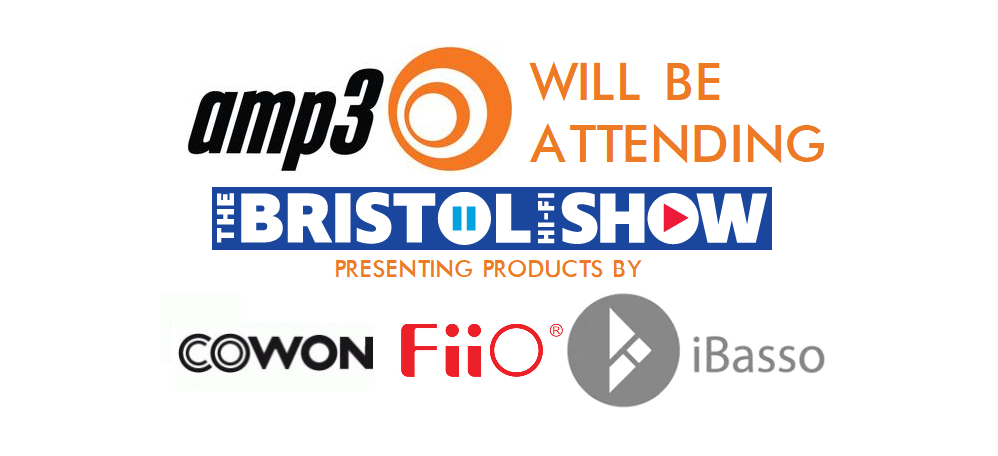 Cowon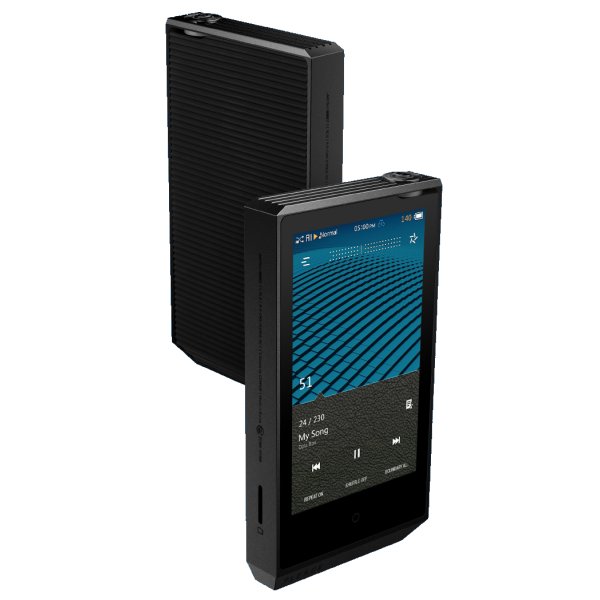 Plenue R2 Hi-Res Digital Audio Player
Ahead of its UK launch, we'll be showcasing the brand new Cowon Plenue R2. But what features can we expect from this newbie? Well, the high performance DAC is second to none, with built-in high resolution headphone amplifier and impressive battery power. In terms of audio quality itself, this little device aims to give you the very best, with balanced output that brings crisp and clear original sounds. It supports a range of audio formats including the post popular MP3, WMA and WAV, and even lossless and uncompressed formats such as FLAC and ALAC.
You can also expect high quality Bluetooth with the Plenue R2, as it supports aptX codec, allowing for higher compression and superior sound quality over the traditional SBC codec. But what does it all mean? Well, you can listen to your music, podcasts and more through any speakers, headphones or earbuds that have Bluetooth connectivity, all the while enjoying the richest sound quality.
Our favourite feature of the Plenue R2 has to be its AI functionality, designed for the very best listening experience. Use AI shuffle to change the playback order of your songs, as well as adjust your playlist positions to your preference. AI volume is there to normalise volume levels of each song so that there's no more having to readjust for different songs, plus Cowon's "JetEffect" technology ensures that the presets are adjusted to each file, so you can play your favourite songs exactly how you want them. You can even pair the Plenue R2 to your smartphone via Bluetooth too, enabling you to receive incoming call alerts.
RRP £429.00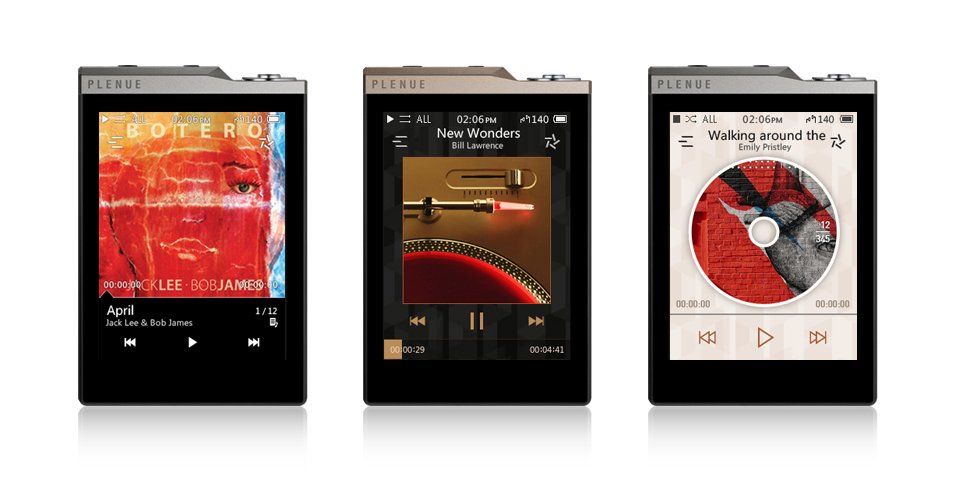 Plenue D 2nd Gen with 2.5mm Balanced Output
In addition to the the Plenue R2, we'll also be featuring the award winning Cowon Plenue D2 this February. Winner of the best portable music player in its price range in the 2019 What Hi-Fi? Awards, this nifty device is great for achieving HD sound with minimal noise distraction. Also equipped with Cowon's JetEffect technology, you'll be able to enjoy optimum sound to suit your preferences. There's precise volume control with 140 levels enabling you to tailor the sound exactly how you'd like it, plus you can choose your desired playback speed with 11 levels ranging from 50% to 150%.
The Plenue D2 is also highly functional as well as impressive, with easy to use control buttons and a wide angle touch display. Along with its high performance, low battery consumption ensures you can enjoy up to 45 hours of top notch sound, and you can pack your favourite tunes in one place with 64GB of built-in memory plus micro SD card support of up to 128GB. It's also super user friendly with an easy to operate graphic user interface, which includes high resolution album art and even a choice of player skins.
RRP £259.99
FiiO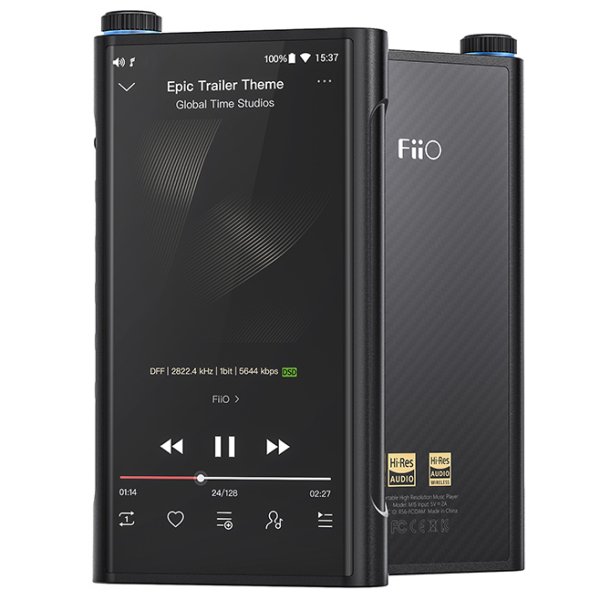 M15 Portable High Resolution Digital Audio Player
Due for release in the UK at the end of February, we'll be bringing the new flagship model of the FiiO M15 to Bristol with us next month. This jam packed device has plenty to offer, and we're excited to give you a sneak peak. It's packed with top of the line internal components, including the AK4499 third generation DAC, and four channels per chip, allowing for a rather impressive performance. Not only is the M15 powerful, it's also designed immaculately inside and out to ensure that every last detail of your sound can be heard without compromise.
The M15 also supports FiiO link technology so you can control it with your smartphone, and there's even extra features including karaoke playlist management, customisable multifunction button, and different music modes for you to enjoy your tunes exactly how you want. Combined with 15 hours of battery life and 1800 hours of standby time, it's the perfect package.
RRP £1175.99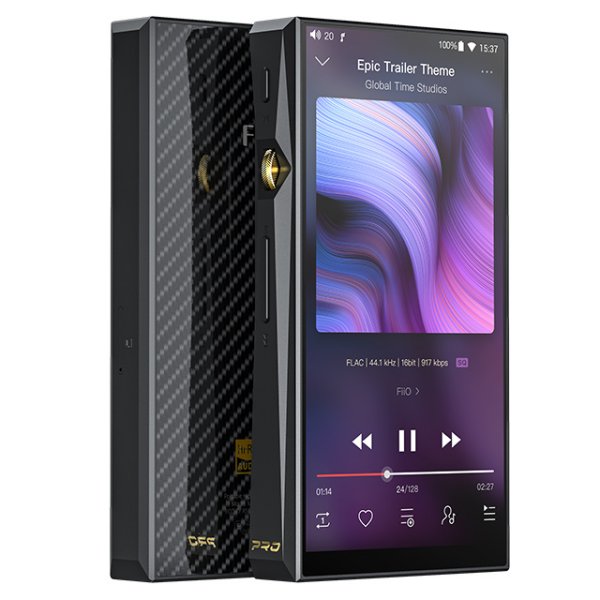 M11 Pro High Resolution Digital Audio Player
A step up from the fantastic sound quality of the original M11, the M11 Pro goes a step further with two AK4497/EQ DAC chips producing even more improvement on an already top notch sound. It's equipped with fully balanced THX AA amplifier, which is designed to pack a punch delivering sound to most headphones, along with reduced noise and distortion.
The M11 Pro also features the Samsung Exynos 7872 hexa-core processor, used only by FiiO in digital audio players. It provides performance that's on a par with the Snapdragon 625 and Kirin 659, meaning you can enjoy a unique, fluid experience listening to your music. Enjoy quality wireless music too with a variety of different Bluetooth formats transmitted and received, along with better signal strength and connection.
There's plenty of storage for you to bring all of your music and more with you wherever you go, with 3GB RAM and 64GB of built-in storage, plus the compatibility with micro SD cards up to 2TB. You can enjoy up to 9.5 hours of battery life too, along with a fast charging battery which is fully recharged in just 2.5 hours – perfect for those on the go.
RRP £599.00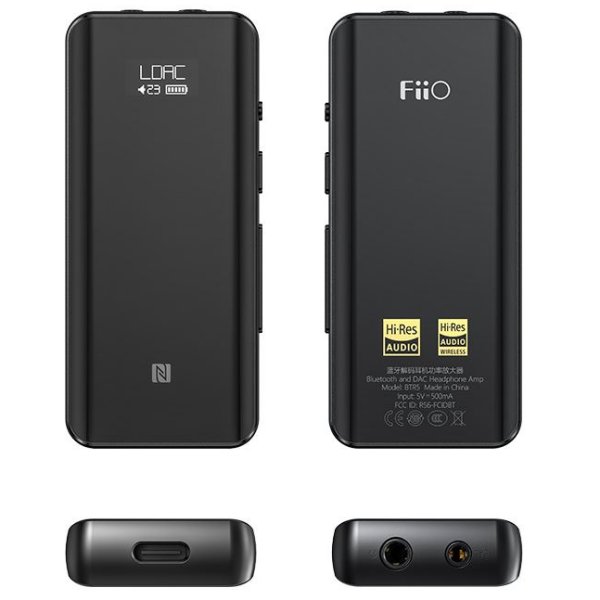 BTR5 Bluetooth Headphone Amplifier
Completing our FiiO line up is the BTR5 Bluetooth headphone amplifier, also due for release at the end of February. This is a must have for any audiophile, and lets you enjoy superb sound wherever you are on any device. Connect to wireless headphones, your computer, our your car's AUX, or even create your own home concert experience by connecting to your TV's audio. Plus, with built in NFC, you can connect the BTR5 to compatible devices in just a single tap.
For those who like to keep it simple, you can control the BTR5 with just one multi-function button that really does do it all. The sleek design is also highly impressive, with an aluminium alloy body similar to the latest smartphones, along with an oleophobic layer to prevent pesky fingerprint build up. You'll also be able to enjoy a crisp and clear display with the help of the OLED screen.
RRP £89.99
iBasso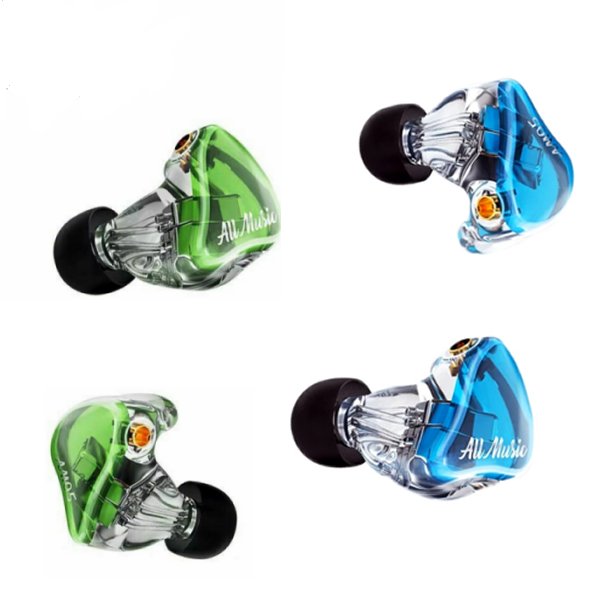 AM05 5 Knowles Balanced Armature Driver IEM
We'll be featuring these amazing iBasso AM05 earpieces in our selection this February too, which bring quality as well as style. With sleek and modern craftsmanship, these neat and stylish earpieces are ergonomically designed for comfort, making them perfect for watching movies or long music sessions, all the while enjoying silky smooth audio that's packed with incredibly rich details.
RRP £259.99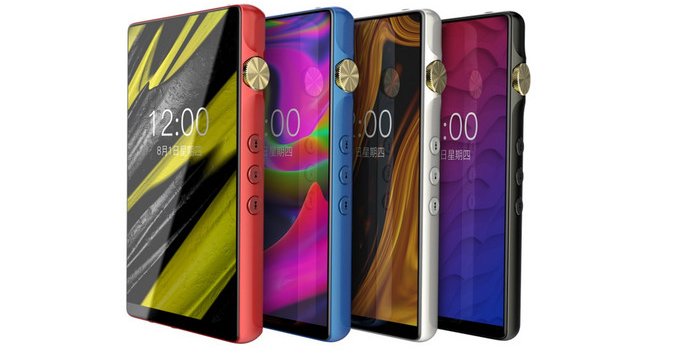 DX160 Hi-Res Digital Audio Player
The DX160 Digital Audio Player arrived here at Advanced MP3 Players towards the end of last year, and we love it so much that it's coming with us to the Bristol Hi-Fi Show. This stylish and compact audio player is packed with plenty of features including 5G Wi-Fi and 32GB memory. Supporting a wide range of audio formats, it gives you plenty of flexibility in your music files, while the 5inch 1080p screen is crisp and clear so you can explore your music library with ease.
The DX160 is a great choice for anyone who likes compact devices, as it weighs just under 180g so will easily fit into your pocket or bag. Combined with Li-Polymer battery that's quickly recharged, you can enjoy up to 13 hours of your favourite music, making it a great option for travellers, commuters and more.
RRP £349.99
The full specifications of these products are all available on our site, but why not come and pay us a visit at The Bristol Hi-Fi Show this February? Come and check out these amazing products we have on offer at Advanced MP3 Players. The show is running from Friday 21st to Sunday 23rd February from 10am, and you'll find us on the third floor in room 310. Come and say hello!