Switch Outputs with Ease Using Dunu's New Quick Switch Modular Plugs
As the variety of devices that support balanced connections continues to expand, Dunu have come up with an easy solution that ensures your earphones will always be compatible with any portable device.
Dunu have developed a series of quick switch modular plugs to fit Dunu cables. These can be detached from your audio cable and swapped for any other Dunu modular plug in the series, making switching outputs on the go easier than ever.
The Quick Switch plugs come in the following sizes:
2.5mm Balanced
3.5mm Unbalanced
3.5mm Balanced
4.4mm Balanced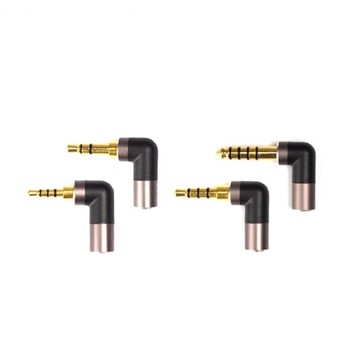 These quick switch plugs are well suited to the new Dunu DUW-03, a high-purity silver plated MMCX cable, also available through AMP3.
Be ready for any portable audio output scenario with these new quick switch plugs!