A New Digital Audio Player & Two New Adapters: Exploring the Latest Offerings from iBasso
This October at Advanced MP3 Players, we're looking forward to some new arrivals from digital audio player specialists, iBasso. We'll be saying hello to the new DX160 Digital Audio Player, along with two brand new accessories, the DC01 and DC02 Adapters. So what can we expect with these new additions? Let's take a closer look at what you can get.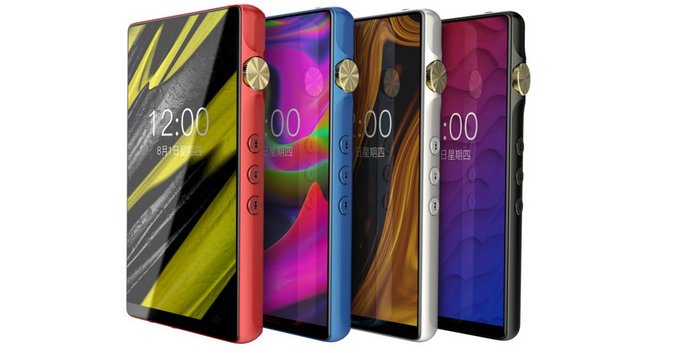 iBasso DX160 Hi-Res Digital Audio Player
The DX160 is the latest arrival in the range of iBasso's new products, and it has a lot to offer. This new compact digital audio player is fully equipped with 5G Wi-Fi and two way Bluetooth 5.0, meaning it provides a strong and stable connection, along with lower power consumption. The DX160 comes with the latest Android operating system – Oreo 8.1, and supports a wide amount of audio formats, giving total flexibility in managing your files. The 5inch 1080P touch screen will allow for easy browsing of your music library, while 32GB of memory ensures that you can jam pack the device with more of your favourite songs. If you happen to need a little more than that, fear not – the device supports both SDXC and SDHC Micro SD cards too.
The DX160 has a sleek CNC Aluminium frame with curved glass rear panel, and it's currently available in a choice of two colours, with more options available later on. Weighing just under 180g, it's nice and compact, making it perfect for popping in your pocket or your handbag. As for battery usage, you can enjoy up to 13 hours of play, while the Li-Polymer Battery supports fast recharging, making it perfect for long commutes and beyond!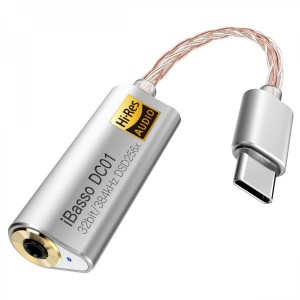 iBasso DC01 USB-C DAC Adapter with 2.5mm Output
It's not just the DX160 that's arrived at Advanced MP3 Players this month either. We've also seen the arrival of two brand new accessories. First of all, the DC01 USB-C Adapter. This small but powerful device is perfect for those who want to make the most of their music. Along with Velvet Sound technology, this portable adapter is equipped with a fully balanced circuit and low distortion dual LDO, creating a balanced headphone amplifier, which ensures top notch sound quality. With this usually being a feature in high-end audio equipment, this means that you'll get sound that truly packs a punch wherever you're listening or whatever you're doing.
The DC01 also features a premium hybrid cable, which will not only give you complete durability when on the move, but also the very best signal conductivity, so you can guarantee uninterrupted audio wherever you are. When it comes to compatibility, USB-C connector allows for compatibility with most Android tablets and smartphones, making it a great accessory for when you're on the move. The USB-DAC function also means that you can connect the device to your Mac or Windows computer, and thanks to the Plug & Play system, you can start listening in seconds.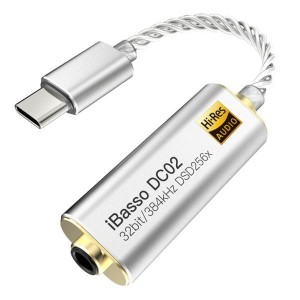 iBasso DC02 USB-C DAC Adapter with 3.5mm Output
Finally, we come to the DC02 USB-C Adapter. For those of us with the latest gen smartphones that lack a headphone output, this little device will be a welcome addition. It's perfect for people on the move with a weight of just 8 grams, and the flexible braided quad wire cable ensures durability and complete protection, along with uninterrupted signal transmission to allow the best quality sound, whatever you're up to.
Another benefit of the DC02 has to be its' compatibility. Not only can you connect it to tablets or smartphones, the USB-C female to USB A male adapter means that you can easily connect it to your computer too, be it Mac, Windows, or Linux. Whether you attach it to a tablet, a computer or your smartphone, the DC02 is designed to amplify its' own hardware while overriding that of your device, meaning you can enjoy reduced noise and distortion with your music. You can enjoy quality sound any time with the integrated Velvet Sound technology, and this clever little device gives you improved sound clarity whatever device your listening to.
So that's just a little taster of what you can expect from the latest iBasso products. If you just can't wait, these products are all available to pre-order from Advanced MP3 Players right now, and you can be confident you'll find them all at a great price.