Taking a Look at FiiO's Latest Offerings: Our Top 3 Picks
Chinese electronics company FiiO specialises in providing a range of portable music players, amplifiers and accessories. Earlier this year at their spring launch event, they announced the addition of 7 new products to be released. These included the M5, the Q5s, and the M11, which are now all available to purchase at Advanced MP3 Players. Here, we'll take a look in a little more detail at what these new products have to offer.
FiiO M5 Portable High-Resolution Music Player – £89.99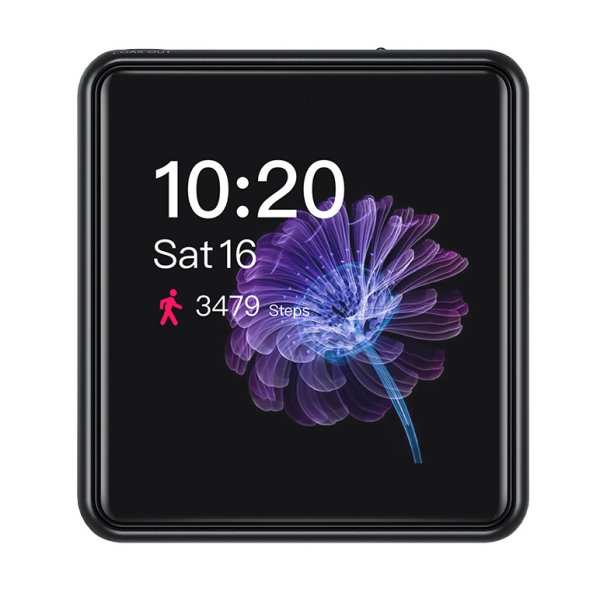 While the FiiO M5 may be small (the smallest in the M series for that matter), it certainly packs a punch. First unveiled at FiiO's product launch in March, the M5 is a convenient and high tech way to store your music. Don't be fooled by it's tiny appearance, as the 1.54 inch retina-like display comes with high resolution of 240×240 pixels meaning you can take in a bright and bold colour display to enhance your experience.
Of course, the main thing anyone would want from an MP3 player is top notch sound quality, and the M5 doesn't disappoint. Equipped with the AKM AK4377 DAC, you can listen with low distortion and with its multi-channel power management chip you'll be able to enjoy top quality sound every time. Whatever your music taste, with 7 equalizer options for rock, pop, classical and jazz to name a few, you can even tailor the sound to fit in with the genre.
You can enjoy plenty of variety while listening with the M5 too, as it supports microSD cards up to 2TB, meaning that you can upload your entire music library to take with you. Not only that, but you can import your music without the need for a computer either, as the M5 will allow you to connect via USB OTG to your tablet, or even your smartphone.
Even with all this, there's more, and you can discover that the M5 is more than just an MP3 player. With premium Bluetooth technology, you can enjoy flawless sound with its' ability to connect to more devices. In addition, the M5 is perfect for those on the go with its built in high quality sound recorder, and the ability to support noise free phone calls. You can also make use of the built in pedometer and clip case, making the FiiO M5 the perfect accompaniment to your next workout.
In addition to its high performance, you can listen with confidence knowing that the M5 will keep your tunes going for longer. Its built-in rechargeable lithium-ion battery means that you can enjoy up to 13.5 hours of usage.
FiiO Q5s High-Resolution DAC and Headphone Amplifier – £329.99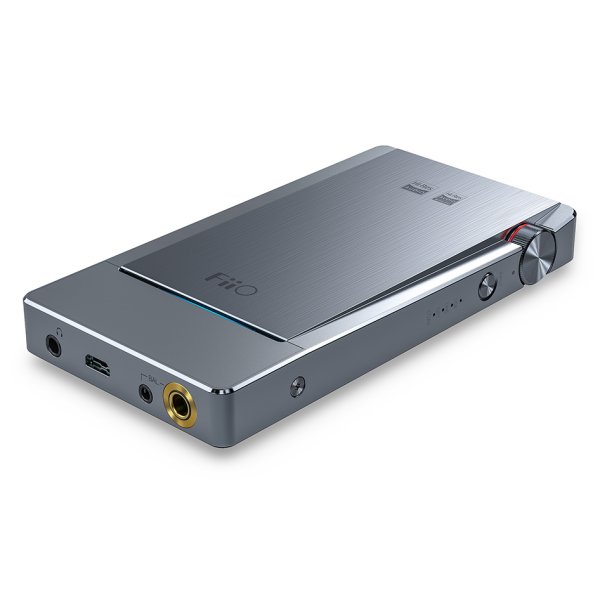 Hot off the press, the FiiO Q5s is a must for any music fan. In its mission to provide the very best quality sound, its upgraded clock management means that no matter what format your music, the sound will not be compromised. Paired with gain and bass boost controls, you can tailor your music to exactly how you want it without affecting the quality. You can even say farewell to volume unbalances with ADC adjustment controls, giving you greater precision.
The Q5s also doesn't do things by halves when it comes to power, either. You can enjoy over 9 hours of quality sound through USB or Bluetooth connections, or up to 25 hours via Aux. It even has an automatic shutdown function too, allowing it to save power when not in use. The power supply also ensures that the user still enjoys great quality sound too with its expert design. The analogue, digital, low-pass, and amplification sections are each powered independently, and their isolation from each other is built to ensure the clarity and quality of your music.
The design of the Q5s is also built with its users in mind too. You can instantly recognise the format you're playing from with its 6 separate indicator lights, and you can also use this function to view your battery status too. It's upgraded design from the original Q5 also provides the user with a quick and convenient way to listen to their music, complete with just one button that controls the power and the volume.
FiiO M11 High-Resolution Lossless Music Player – £449.99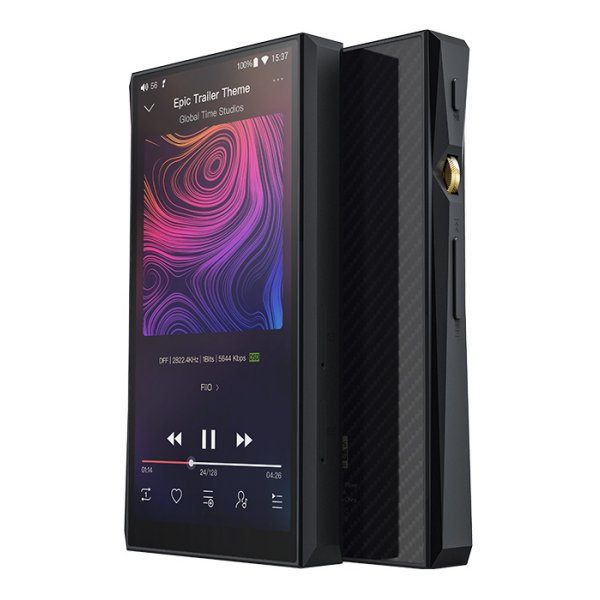 For the ultimate listening experience, the FiiO M11 has been designed to provide the most exceptional sound quality in all areas, no matter what headphones you use. For the ultimate performance, the M11 is powered with the hexa-core Samsung Exynos 7872, and has double the signal to noise ratio compared to its predecessor. With 8 preset options for blues, jazz, rock, dance, and many others, you can also adapt the sound for the type of music too. Not only that, but you can even customise your own EQ settings to truly tailor make your sound.
However you want to listen, the M11 ensures that your wireless listening is pushed to the max. In addition to supporting more Bluetooth formats, the overall signal strength is much stronger, ensuring that your music isn't interrupted. When it comes to headphone outputs, the M11 gives you more choice and convenience, not only including the 3.5mm single ended output, but also the 2.5mm and 4.4mm, meaning there's no need to carry around those pesky adaptors anymore! For those who want to go wireless, the dual band Wi-Fi radio means that your signal has better strength and connects much faster too. Great sound, no matter how you listen!
In terms of user convenience, you can glide across the 5.15 inch HD touchscreen with it's brilliantly bright and colourful resolution. Complete with 32GB of storage and 3GB RAM, along with two micro-SD card slots, you can store thousands of your favourite songs all in one place to listen to when you want. Not only that, but when it comes to transferring your music, you can easily do so from your computer or your smartphone via Wi-Fi, making the process flow with ease.
With great technology comes great power, and of course the M11 doesn't disappoint. With its Quick Charge function, the M11 charges completely in just 2.5 hours. What's better, is that you can enjoy your music for up to 13 hours too.
An added bonus to the M11 is that it includes protective case and screen protector. Both are expertly designed with the M11 in mind and are engineered to provide effective protection from scratches and other forms of damage.
These three new products, among a number of other FiiO music players and accessories are all available now at great prices, right here at Advanced MP3 Players.
Amy Jackson – Bargain hunter, music lover, and content writer at My Favourite Voucher Codes.