Cowon UK Repair Centre

Cowon UK Repair Centre
We wish you many years of service from your Cowon player, however, occasionally, errors can occur with the players, or they can be damaged. With that in mind, we are pleased to announce the new Cowon UK Repair Centre. Our repair team have actually travelled to Korea, location of the Cowon factory, to receive extensive training by the people who make them!
Accordingly, we have the expertise and facilities to repair most Cowon players, such as older players including the D2 and S9 up to the current range of players such as the i9+ and X9.
For all correspondence, you can contact us directly on the following email address for more information and instructions on how to send in your player: colinp@amp3.co.uk
We quote accurate pricing on all repairs on receipt of the player after it has been inspected by our technicians - this removes any ambiguity and ensures that there are no hidden costs. We do have some representative costs for common battery replacements on some of the Cowon Players below:
D2 LCD Screen £55
i9/i9+ LCD Screen £50
X7 LCD Screen £99
D2/S9/J3/X7/X9 Headphone Output £35
Plenue Headphone Output £45
Controls/Buttons £35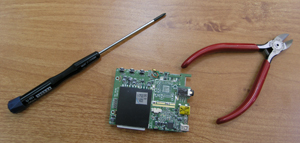 To send your player for repair:
If you bought your player through Advanced MP3 Players, please follow the returns information below - this will allow us to repair the player as quickly as possible:
Click on the "My Account" link at the top of our website and log into your account (www.amp3.co.uk)
Click on "Request support or return a product" link
Select the order containing the item that you wish to return.
Fill in the details on the form, and click on the button at the bottom of the page.
Customer Support will then get back to you on a same day basis.
Alternatively, please email directly for return instructions: colinp@amp3.co.uk
Other Retailers
If you purchased the player through none of the above sellers, please contact colinp@amp3.co.uk and we will issue you with all the instructions to post your player to us, to allow us to provide a quote for repair.
Normally, we expect a 7 day turnaround from receipt of the player. In some cases, with older players or when spares need to be shipped from Korea, this can be longer and we will advise with your repair quotation.